Dress to Impress - How to Pick Timeless Clothing!
Thursday, March 14th, 2013
It is an undisputed fact that we are all judged on the basis of our appearance. When it comes to dressing up, everyone develops a personal style that reflects their personal taste and makes a statement about them. From casual gatherings to more formal parties and events, picking the right dress for the occasion can be a daunting task for many people.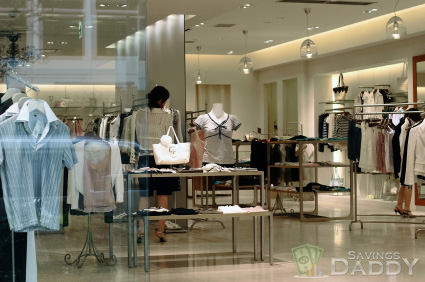 In order to help you decide which dress to wear for which occasion, we have listed down the major categories of apparel for men and women.
Men's Apparel
Because of different television shows and magazines that talk about men's fashion, men are becoming more fashion conscious. In recent times, it is no longer uncool for men to be concerned about their looks and appearance as it might once have been.
Formal Clothing for Men
Formal clothing for men always involves some kind of suits. Nonetheless, depending upon the level of formality of the event, the suit that you pick can look either more elaborate or less elaborate. The key to picking the perfect clothing for a formal event is to let the event be your guide in making choices of formal attire.
While wearing formal wear, it is essential to be dressed properly, to attain a smooth and polished look that is guaranteed to impress.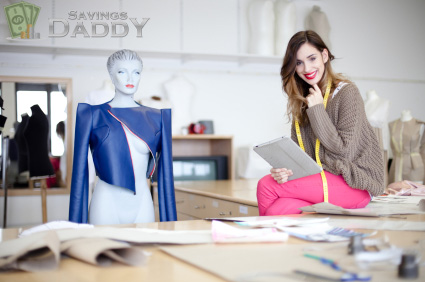 Formal Suits - The formal business attire for men is a traditional suit. The suit can be worn with or without a vest. These formal suits are usually available in Grey, Black and Navy Blue colors. A full white buttoned shirt with a silk tie would be ideal to give you that perfect look. You can add cuff links for an elegant touch. 
Tuxedos - A typical tuxedo outfit comprises of a dinner jacket, a waistcoat or cummerbund, slacks, a dress shirt, bow tie or tie and most likely a vest. Also known as a Tux, a tuxedo is a semi-formal suit for men that are usually worn on formal occasions. There are different types of tuxedos that are specifically designed for various occasions.
Tuxedos that are specifically designed for events during daytime have stripes and are normally dark gray in color, whereas if a tuxedo outfit is to be worn at a night time formal event, you can pick bolder colors, including Black.
Formal Wear Accessories – You can complete your formal look wardrobe with the right accessories. Updating your wardrobe with cuff links, bow ties, regular silk ties, leather shoes, and Tuxedo shirts would help you enhance your looks when getting ready for a formal event.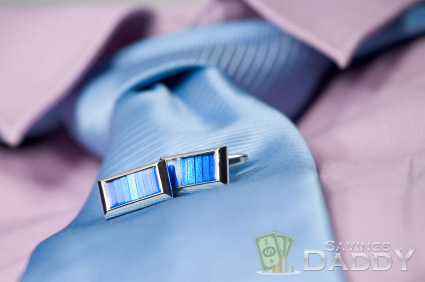 Casual Clothing for Men
When it comes to casual gatherings and occasions, casual T-shirts, polo shirts and Jeans are the perfect choice. Pairing casual pieces from your wardrobe will help you make a splash.
Polo Shirts – Polo shirts are one of the most popular and commonly picked clothing for casual occasions. You can easily pull off your casual look wearing a polo shirt with a nice pair of denim jeans.
Jeans – Jeans are must have items for men's clothing. From regular fit, double waist banded to stone washed, various styles of jeans are available in the market for you to choose from. You can pick the ones that suit your style, body and taste.
Hoodies & Casual T-Shirts – Casual t-shirts and Hoodies are the perfect choice for informal events such as casual Fridays at your workplace or other non-formal occasions.
Casual Wear Accessories – Be it a casual outfit or formal apparel, accessories are the key stone for any trendy outfit. Pairing your casual dress with accessories such as Gladiators, sneakers, loafers, sports jackets, and cardigans would help you give that effortless, polished trendy look.
Women's Apparel
While on one hand, women in recent times have more knowledge and awareness about the latest fashion trends, it has made it difficult for them to choose from a variety of options on the other. At times, it becomes really difficult to determine what to wear, especially when it comes to selecting a formal dress.
Formal Clothing for Women
If you are attending a formal event, you are expected to wear a long style of evening dress such as evening gowns or dresses made from luxurious material. Formal dresses for women can be roughly defined as dresses that would be suitable for special occasions, such as weddings, business meetings and other formal events.
Evening Gowns - Evening dresses or gowns are usually worn on semi-formal or formal occasions. They generally range from tea and ballerina to full-length. Common fabrics used in the making of evening gowns include velvet, chiffon, organza and satin. These evening dresses are available in a variety of styles; mermaid, sheath, trumpet, A-line, dropped waist, empire and princess.
Formal Business Attire - Formal business attire for women in most cases is a dark colored skirt suit. Pairing it with a white blazer would help you get that sophisticated, elegant professional look. Accessorizing your dress with heels and pearl jewelry is all that you need to complete your look.
Semi Formal/Casual Clothing for Women
Cocktail parties, late night parties and after office gatherings all tend to have an informal dress code. For a semi formal event, your choices range from cocktail dresses to classy skirts to semi formal pant suits. When selecting a skirt for a semi formal occasion, it is essential for you to bear in mind that the length of a semi formal skirt is between the knee and the ankle. Medium to high heels are the perfect choice for semi formal attire.

When it comes to casual dresses, you can choose to wear tank tops with slim fit jeans or capris or regular jeans, T-shirts, a blouse, a mini skirt – the list is endless. Depending upon the nature of the event, you can choose to wear a dress that matches your personality and taste. 

In order to buy the best formal and informal apparel amongst the masses, you can visit the official website of PacSun and 6PM retailers that offer a wide range of apparels and accessories as well as outfits in different designs, colors and sizes.
You can select dresses of your choice online by visiting the website of 6PM and PacSun. 6 PM offers free shipping on all orders and PacSun offers free shipping on orders over $50.